World Famous toy designer , publisher and illustrator Newton Burcham, visits  Miracle.  Newton regularly hangs out at the studio, sometimes working on his own art or freelancing a Miracle assignment, and always eager to discuss illustration, particularly Frank Frazetta, whom we all consider to be one of the greats.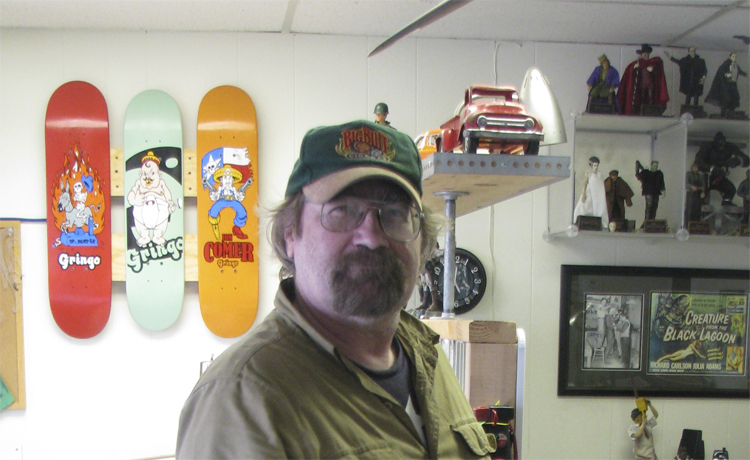 Newton avoids publicity like it's a plague.  If he finds out his pic is on here he'll probably make me take it down.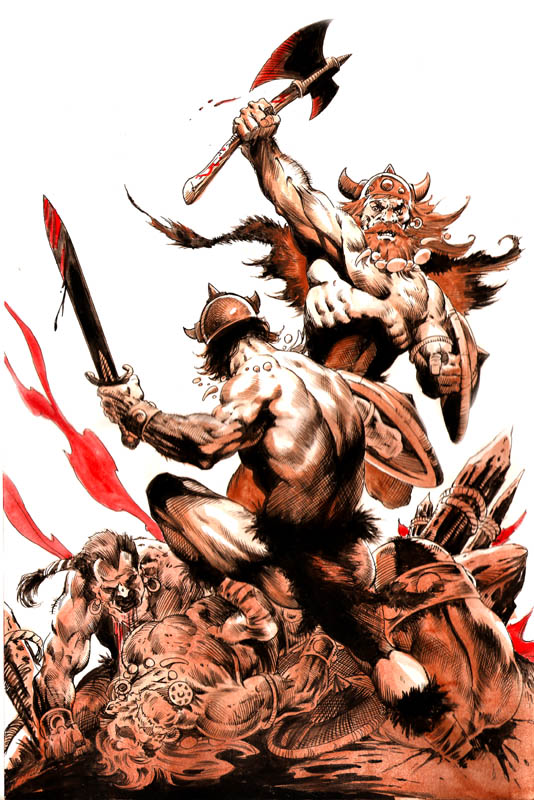 A Newton Burcham Conan illustration.   Dynamic to the Max!  Sometimes he delves into his piles of art and sells one or two  on Ebay to lucky bidders.